Keep it simple!
A construction site is complex enough – the management and analysis of construction process data does not have to be as well.
Since 2015, we at eguana have been passionate about developing outstanding products.
Our focus is very clear: you!
In constant consultation with our customers and scientific institutions, we strive for innovations that noticeably and measurably simplify your day-to-day work.
Independence is an essential element here – we are convinced that as an owner-managed company we can offer our customers the autonomy they are looking for. For this reason, we work with self-developed technologies that we can holistically control and adapt to your needs.
Our goal: to make your work easier, more efficient and more productive.
Our range
One goal, many facets
We live for ambitious challenges. For customers who are willing to question everything they know. For projects that are not only ahead of the competition thanks to innovative technologies, but above all create a working environment for everyone which impresses with state-of-the-art processes as well as comfortable handling.
With our interdisciplinary approach, we manage production and process data in the most efficient way and digitize your work environment.
We not only increase the efficiency of data analysis and evaluation, but also the information yield. We transform data into valuable information, enabling our customers to optimize their processes, automate time-consuming analysis tasks, and focus on the true challenges of the construction site.
Our systems improve the information flow, increase comfort and accuracy and reduce the need for analysis and evaluation.
Our in-depth experience in electronics and software development allows us to easily visualize complicated processes and optimize workflows.
The components of our success
Basic principle, complex effect.
Not only our products, our entire corporate structure follows this policy.
A really good idea can be recognized by the fact that its realization seemed impossible from the start.
Coming together is a beginning, staying together is progress, working together is a success.
Money can be made, factories can be built, people must be won.
The eguana team is composed of the most diverse set of specialists united by one vision. Together we are passionate for our values and our company.
Working together is one of our key values - true to the saying "one for all - all for one" we capitalize open communication, transparent processes and the collaborative mastering of new callenges.
And if you are still wondering what the iguana is doing on our homepage …
It's quite simple – just like our system.
The iguana, like our products, is robust and extremely adaptable. Our personal Iguana is written with an "e". "e" like "electronic" but also "embedded" and "extraordinary" – an e, as versatile as us – and our eguana.
The people behind the technology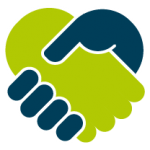 For us at eguana success has many facets:
working with friends
surpassing one's own expectations
experiencing a dedicated team give 100 percent
enjoying the results of hard work

Philipp MAROSCHEK
managing director


Florian RATHENBÖCK
team leader
research & development

Bernhard RIEDER
software
research & development
Cristina GRAMA
research & development


Michael OUSCHAN
project manager

Julia STEFANER
administration &
communication
Florian FISCHER
electronic development
Anna RIEDLER
communication

Philipp MAROSCHEK
managing director

Managing director Philipp (Ing., BSc, MSc, MLBT) is not one for showing off – but at this point we would like to put emphasis on his impressive collection of titles: A bachelor degree in electronics and economics with a focus on embedded systems was quickly joined by master degrees in embedded systems and law and economics. In addition, Philipp has worked as development engineer and department manager for the Züblin Spezialtiefbau and has gained experience in the field of software development at the Bosch Engineering GmbH.
It should be mentioned that Philip has only recently celebrated his 30th birthday. How is that possible? We at eguana are pretty sure that Philip's days have a lot more than 24 hours! How else could he find time for customer support, project management, administrative tasks, team motivation and family?

Florian RATHENBÖCK
team leader
research & development
Like all of our founding fathers, Florian's academic career is quite impressive. He was able to graduate both the Bachelor of Electrical Engineering and the Master in Biomedical Engineering with distinction. After that, he too ended up working for Bosch Engineering GmbH (attentive readers may recognize a pattern…)
At eguana, Florian heads our development team and is always hard at work to make our software better, faster and more extensive. Most efficiently, he delegates most of his tasks to "Future Flo" – who then gets everything ready on time.
Like a real viking, Flo always strives for new, exciting challenges. The more complex the problem, the more enthusiastically he plunges into it.

Bernhard RIEDER
software
research & development
Bernhard liked his study of computer sciences so much that he went all the way and got his PhD, or "doctor" as it is called in german. At the same time, his studies in human medicine are still underway – for one doctor alone would be lonely. Professionally, he has specialized in computer science, specifically in software development and databases. Which is why our "master of the databases" plays a key role in the development of particularly sophisticated applications such as the upload tool.
Amazingly, he also has a private life and always manages to surprise us with picturesque photographs of sunsets and snow-covered mountain landscapes. Or with a freshly cleaned coffee machine. Also very enjoyable!

Michael OUSCHAN
junior project manager

Michi holds a diploma in Civil Engineering and Infrastructure Management from the Vienna University of Technology, focusing on construction and geotechnical engineering. Before we won him over, he gained professional experience at -among others- PORR Bau GmbH at KAT3 or at Züblin Spezialtiefbau GmbH within the framework of the Alzkanalabstellung project.
For us at eguana it seems like Michi spends most of his time on vacation and we enjoy great photos from such exotic places as Brazil, Dubai, Australia or Carinthia (yes, we have a real choice Viennese here).
Michi is in charge of costumer contacts, from technical telephone support in the early morning, to ideas and improvements for SCALES develop and implement, or even directly on site in the tunnel – he sure earned those holidays!
Julia STEFANER
administration &
communication
Julia originally applied to us as an office all-rounder – and we sure meant it! Ever since she started at eguana, she's been helping with pretty much anything not directly related to technology – especially when it comes to annoying us somehow. That way, we manage to finish our time lists, submit our receipts, write blog posts – all in good time.
Julia originally studied economics – perfect, as the curriculum includes accounting, cost accounting, controlling, law, marketing, and human resource management – all the things she needs here at eguana.
As a mother of two, she knows best how to get people moving.
We are now working hard to teach her a few technical basics!
Cesare SCHWABL
DevOps
Cesare is the Tirolean in our Austrian province medley. He studies civil engineering at the TU Wien, but actually he can do everything. From design and conceptual design and assembly of hardware, he is universally talented – basically our Tirolean army knife. Characteristic for him is the pursuit of the optimum; with mediocre goods (private as business) he won´t be satisfied.
Anna RIEDLER
communication
When the sense of direction was distributed, Anna had just gotten lost. So much the better that her work has only peripherally to do with construction sites – she would probably never find her way back to the office. Instead, the studied journalist diligently writes texts for our homepage and our blog, as well as short personal descriptions with all the potential of being nominated for a Nobel Prize for Literature.
Thomas SCHMIDT
administration
Initially, we thought that Thomas only owns shorts. But just like the Siberian long-haired iguana, Thomas changes his coat every year – during the cold season (from around November) the attentive observer can sometimes see him wearing long trousers. Suspense continues, however, if and when temperatures will drop so low that he will have to resort to jackets.
Apart from the fact that his choice of clothing makes us shiver with cold, Thomas is our "jack of all trades" – He does internet & telephone contracts, material research and generally everything needed for a move as well as translations, reviews and other administrative stuff – and we are glad to have this versatile and competent support!
Peter WEIHS
mechatronics/electrical
Peter may not know everything but still quite a lot. After his secondary school education in mechatronics and electrical engineering, he pursued the undergraduate degree Urban Renewable Energy Technologies at the University of Applied Sciences Vienna. When he is not assisting Michael with project support and customer care, he refines his Arduino skills in his free time.
Karl STADLOBER
project support
All good things come from above, it is said, and the same goes for Karl Stadlober. 40 years of experience in open-cast mining enable the Senior Mining Engineer to see things from our customers' point of view and ensure the usability of our applications and developments. Nothing escapes his scrutinizing eye (typos in blog posts are not safe from him either).
Strengthened by years of sunbathing above ground – because of his job and many active hours as a triathlete (Ladies and Gentleman, we got ourselves at IRON MAN) – Karl now exchanges sunglasses for headlamp and makes his way underground to further optimize the special ground engineering with energy and expertise.
We are always looking for passionate developers who want to support our company! We also regularly enroll interns and support undergraduate and graduate theses.
We currently have the following vacancies:
We are happily looking forward to hearing from you!
Funded by aws impulse XS of BMWFW, handled by aws.